Our experienced and dedicated providers, supported by a top-notch staff, sincerely enjoy serving the needs of each patient. Our doctors are board certified and experienced in treating a variety of illnesses, and our physician assistants and nurse practitioners are highly trained with a broad range of experience.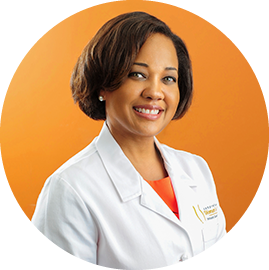 Angela Marshall, MD, FACP
Dr. Angela Marshall, a board-certified Internist, is the President and CEO of Comprehensive Women's Health, Inc. Throughout her medical career, Dr. Marshall has impacted the lives of thousands of women and their families. Dr. Marshall has been repeatedly named 'Top Doctor' by the Washingtonian Magazine and Consumer Research Council of America. She was also recently awarded the 2020 Top 100 Women Award in the state of Maryland and was recently featured on the cover of Enterprising Women magazine. Dr. Marshall has appeared on several news programs including CNN, Fox News, and PBS NewsHour as a contributing health expert and currently chairs the Board of Directors for the Black Women's Health Imperative.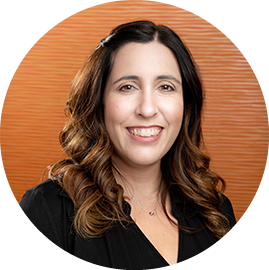 Christina Neal, MHS, PA-C
Christy Neal has been practicing in women's health for over 15 years. She graduated from St. Mary's College of Maryland in 2002 with a Bachelors of Arts Degree in Biology. In 2005, she graduated from George Washington University with a Masters Degree in Health Science and her Physician Assistant Certification. Since graduating, Christy has devoted her time to promoting health and wellness to a diverse patient population. As part of the Comprehensive Women's Health Executive Leadership Team, Christy has implemented multiple quality initiatives, including achieving National Committee for Quality Assurance (NCQA) Recognition and Maryland Primary Care Program Participation. Christy is a member of the American Academy of Physician Assistants and during the pandemic, has acted as a consultant within the community regarding COVID matters. Christy has a keen interest in adolescent medicine, pre-conception planning, polycystic ovarian syndrome, and chronic disease management. She is a lifelong Maryland native and spends much of her free time with her husband and two children. She enjoys reading, traveling, all things Disney, and watching her daughter dance and her son play baseball throughout the year. Christy sees patients in the Glenn Dale office.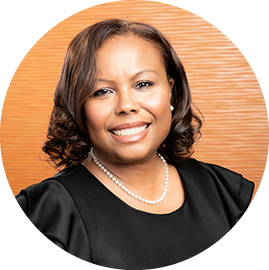 Marcia Y.L. Parris, MD
Marcia Parris, MD is a Board Certified Family Physician. She practiced in New York for 15 years and has returned to her native Washington Metropolitan area. Dr. Parris graduated magna cum laude with a B.S. in Biology from Spelman College. She went on to earn her Doctor of Medicine from The George Washington University School of Medicine. During that time, she decided she wanted to work in an underserved community and was selected to become a member of the National Health Service Corps. She completed her residency in Family Medicine at the Jamaica Hospital Medical Center in Queens, NY where she served as Chief Resident. Dr. Parris embraces her patients like family and believes in working with her patients to improve their mental and physical health.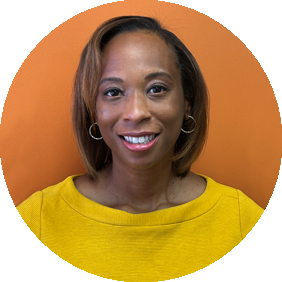 April Jorie Walker, MD
Dr. April Jorie Walker is a Board-Certified Family Medicine Physician. She graduated magna cum laude from Howard University with a Bachelor of Science Degree and completed Howard University College of Medicine for her Medical Degree. With a commitment to serving underserved communities, Dr. Walker became a Resident at the Montefiore Family and Social Medicine Residency Program in Bronx, New York. Afterwards, she practiced for over 11 years at a non-profit organization in Washington DC. Throughout her career, Dr. Walker has had several leadership positions that focused on patient-centered care and quality improvement programs. She is passionate about improving the overall health of a community, mentoring adolescents, and teaching. She has served as a clinical assistant professor and family medicine instructor for several medical institutions. Dr. Walker believes in providing excellent care to all patients and views her role as being a partner and advocate for the overall health and wellbeing of her patients.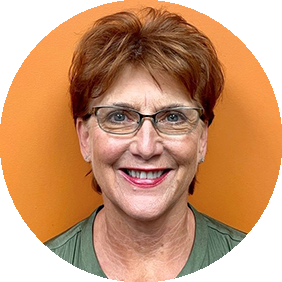 Susan L'Heureux CRNP, MS, NP-C
Susan is an American Association of Nurse Practitioners (AANP) Board Certified Adult-Gerontology Nurse Practitioner and maintains a current faculty appointment at the Johns Hopkins University School of Nursing. She has spent most of her career at the bedside of critically ill patients, primarily on an Open-Heart Surgery unit. Susan studied nursing at the University of Maryland in Baltimore and at Drexel University in Philadelphia, where she earned her Post-Master's AGNP Certificate. She has specialized most recently in treating patients with Chronic Pain conditions. Susan is thrilled to continue to expand her Adult-Gerontology training in Primary Care, and to work collaboratively with older adults toward optimizing health and well-being.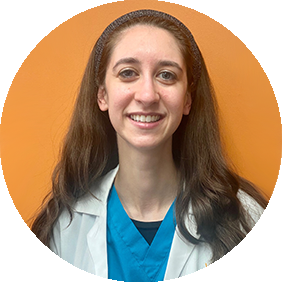 Miriam Kaplan, PA
Miriam Kaplan is a board-certified Physician- Assistant who has recently joined our practice from New York. She graduated magna cum laude with a BS from Queens College. She then attended the Touro College School of Health Sciences where she received her Master's Degree in Physician Assistant studies and graduated with honors. Miriam has devoted her career to internal medicine with a focus on women's health.
Developing a rapport with each patient is important to Miriam. She exhibits sensitivity and empathy when addressing her patients concerns. In her free time, Miriam enjoys running, swimming, reading and spending time with her family and friends.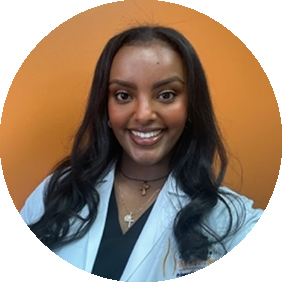 Maedot Teklehiwot is an adult gerontology nurse practitioner. She graduated with her BS in Nursing from Towson University. Maedot spent her nursing career caring for acutely ill patients in the medical/surgical unit with some experience with neurosurgery patients. She obtained her Master's Degree from the University of Cincinnati. Maedot believes that building rapport with patients and getting them involved in the medical decision-making process is important to providing patient-centered care.
Maedot is a first-generation Ethiopian-American. She enjoys trying new restaurants, walking, and spending time with family. She is very excited to bring her exceptional critical thinking skills, compassion, and dedication to the primary care setting to help patients optimize their health and achieve their health goals.
Maedot will be seeing patients in our Silver Spring office.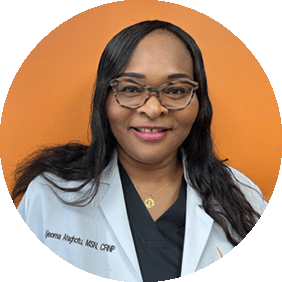 Ijeoma Ahaghotu MSN, FNP, CRNP
Ijeoma Ahaghotu MSN, FNP, CRNP is a board-certified Family Nurse Practitioner from Maryland. Ijeoma earned her first bachelor's degree in microbiology from Nigeria, and her second bachelor's degree in nursing from Catholic University. She earned her Masters of Science degree in Primary Care from Purdue University. Her passion is to provide excellent patient care while promoting and teaching patients about maintaining a balance for optimal health.
Ijeoma is also a caring mom, loving wife and very involved in the community, especially her Christian community/church groups. She enjoys outdoor activities, traveling and exploring new things.
Ijeoma is currently accepting new patients in our Glenn Dale office.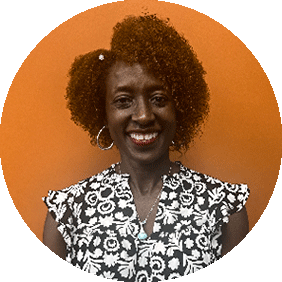 As a passionate Family Nurse Practitioner with over 13 years of experience, Gladys has dedicated her career to working with underserved communities. Originally from Cameroon, West Africa, Gladys came to the US with a passion for nursing and caring for people. She graduated Magna Cum Laude from Queens College, NC with a BS in Nursing. She went on to earn her Masters in Nursing from Johns Hopkins University. During her residency, she had the opportunity to work in indigenous communities in Poplar, MT, Jeremy, Haiti, and the South Pacific islands. This inspired Gladys to strive for a more holistic approach to primary care. She incorporates nutrition, physical fitness, mental health and a preventative approach with her patients.
In addition to being a busy mother of two wonderful children, Gladys enjoys a variety of sports including running, horseback riding, reading, cooking gourmet healthy meals, and spending time with family and friends. At Comprehensive Women's Health, Gladys will continue her deep commitment to improve the health and well-being of all her patients and ensure the highest quality patient outcomes.
Gladys is accepting new and existing patients in the Silver Spring location.